– The Best in Intimate Berks County PA Wedding Venues –
The South Mountain Inn's gorgeous natural setting is ideal for a retreat, shower or to celebrate your partnership! The stunning property has hosted some wonderful events and is quickly becoming known as one of the most intimate Berks County PA wedding venues. The historic Victorian inn has three indoor rooms that can be used for events and meetings as well as a large outdoor patio and porch with views of the Blue Mountain and surrounding valley. The Inn currently offers petite wedding and event packages for 2022 with guest size up to 30. The Inn will be offering packages for events up to 75 guests in 2023. Contact us to discuss your individual event needs from elopements and weddings to corporate retreats and parties.
4 Hour Rental
Just need the inn first floor and grounds for a few hours? We offer a 4 hour rental that includes set-up and clean-up services, as well as tables and chairs for 30 guests. Contact us for pricing.
Corporate Retreats
The place is yours! Strengthen your team and plan for the future. We offer daytime packages and overnight stays. We can assist with meals, snacks and even gift baskets for staff. Contact us for pricing.
Petite Weddings
Our petite wedding package includes two nights at the inn exclusively for your group. 6 bedrooms and 5 1/2 bathrooms are all yours, as well as the first floor and grounds. The inn sleeps 16 and breakfast for overnight guests is included. We provide tables and chairs for up to 30 guests, as well as off-white linens. The Inn will be offering packages for events up to 75 guests in 2023. We can assist with finding vendors and accept deliveries on your behalf. Contact us for pricing.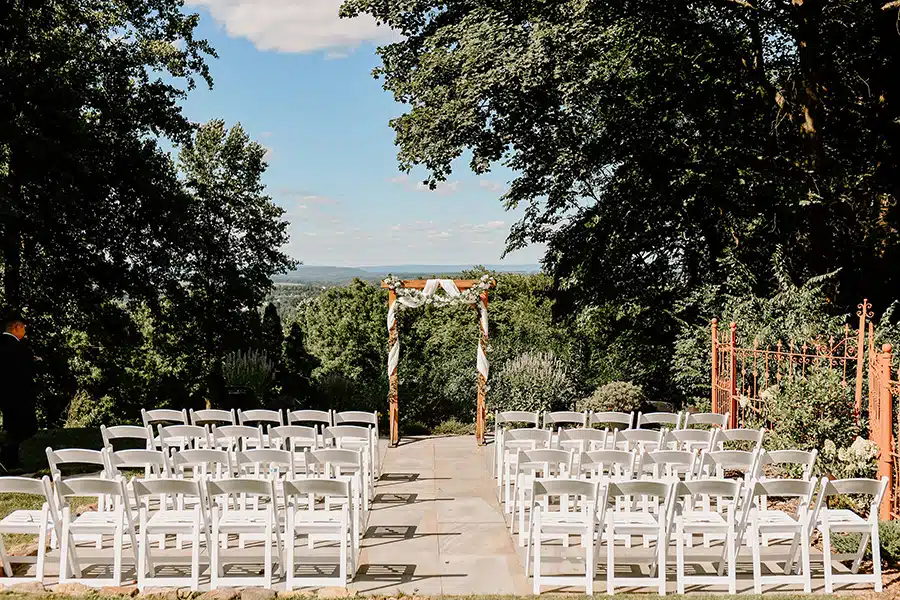 Contact us so we can discuss your individual event desires.
For additional images, be sure to view our blog post, A South Mountain Wernersville Wedding.