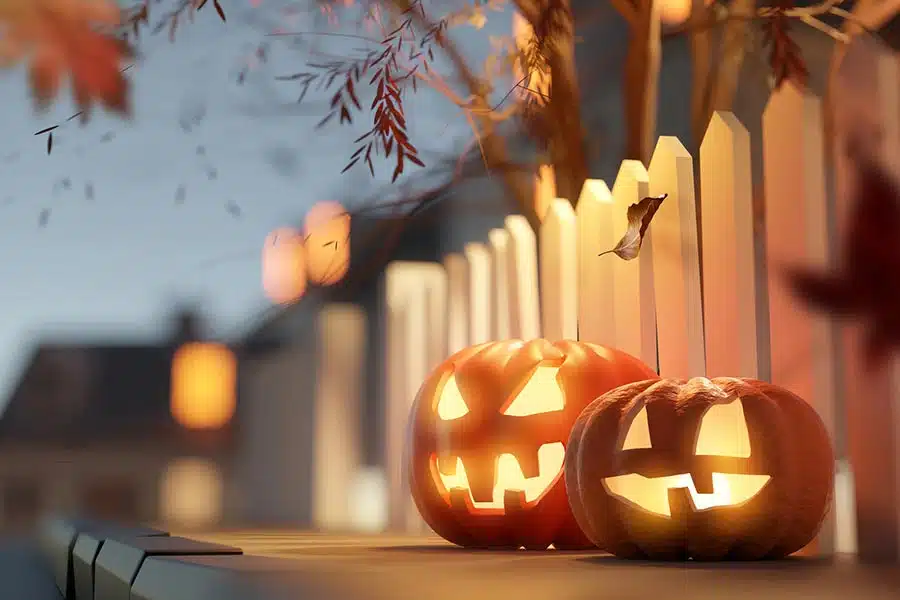 Looking for some spooky fun this fall? You won't have to look far if you're staying at The South Mountain Inn. We're just ten minutes drive from Pennsylvania's premier haunted scream park, Shocktoberfest!
For some of us, there's no better time of year than fall. The temperatures are milder, leaves are changing, it's harvest season with pumpkin spice, hot cider – and don't forget Halloween! Werewolves and witches, candy and costumes, trick-or-treating, parties, and good old, gooey jump scares. What a fun holiday!
If this describes you then you do not want to miss a chance to visit Shocktoberfest.
Shocktoberfest has been making people scream for 32 years now and they're getting pretty good at it. The park has grown over the decades into one of the country's most popular Halloween attractions, receiving acclaim from USA Today, Buzzfeed, Travel Channel, Oprah Magazine, and many others.
Best of all, when you stay at our Wernersville, PA bed and breakfast, The South Mountain Inn, the park is just ten minutes away!
Visit the Zombie World Theme Park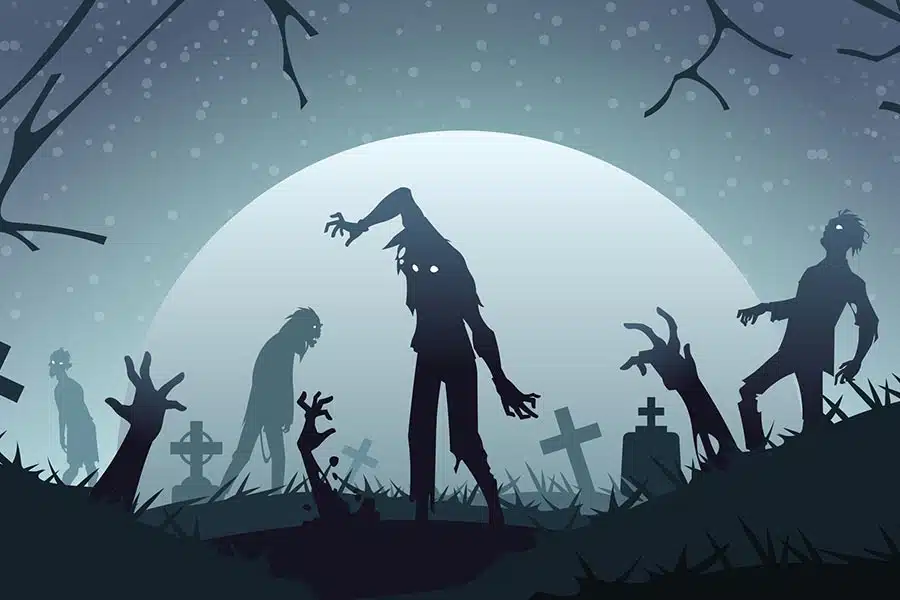 Shocktoberfest has transformed into a Zombie World Theme Park with 19 different attractions and a variety of events designed to frighten and delight.
You can take a tour of Zombie World with a Zombie Safari Hayride and see all the park has to offer. You say you prefer haunted houses? Wait until you visit the Prison of the Dead, a 50,000 square foot mega haunted house that you have to board an actual prison inmate bus to visit!
Do you like a good scare? The Midway Massacre Scare Zone has plenty for you, and then some. Those looking for even more intense scares and shocks should visit Unknown 3.0, featuring all new rooms, scares, and fears.
First-person shooter video game fans will love playing Ground Assault, a live action game of Zombie Laser Tag. You say you'd like to BE a zombie? That's no problem at Shocktoberfest 2023. Sign up for the Zombie Experience and join in with the rest of the park crew scaring visitors, makeup and costume provided!
Hungry? Thirsty? No problem! The park has a cafe and numerous food trucks serving a variety of options plus full bar options throughout the park. You can even enjoy a DJ or live band!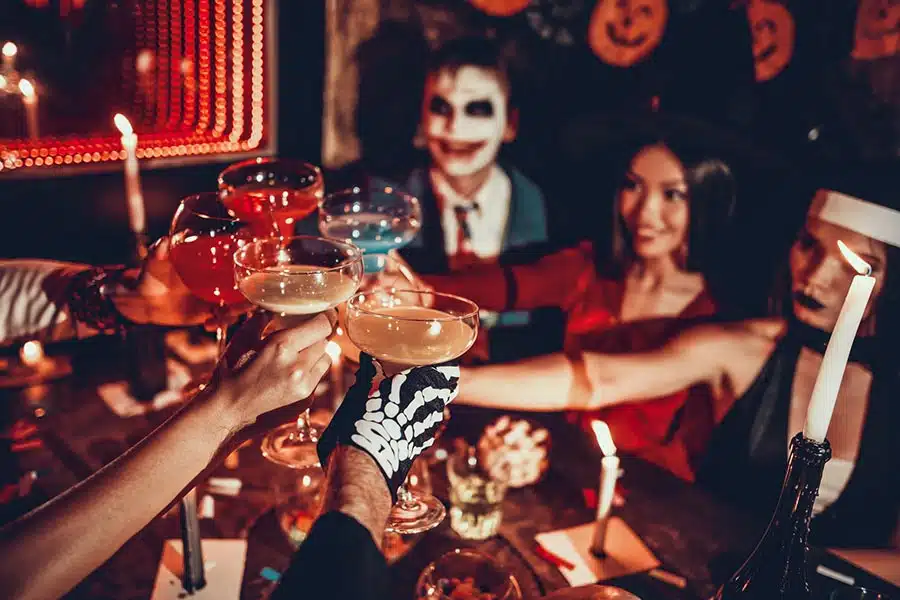 Shocktoberfest 2023
Shocktoberfest is located at 94 Park Ave, in Sinking Spring, PA. As we mention above, this is just 10 minutes from the door of The South Mountain Inn. Spend a few hours at the park scaring yourself silly, then it's just a short drive back to the Inn. Soothe your jangled nerves with a stroll around the property or smores at the fire pit. Perfect!
Shocktoberfest 2023 Hours
September 15-16, 22-23, 29-30
October 1, 6-8, 13-15, 20-22, 27-29
November 3-4
The Shocktoberfest ticket booth is open 5pm to 10pm, Friday and Saturday, and 5pm to 9pm, Sundays. Visit the theme park's website for a full event schedule, attractions list, and more information. You can also find the park on Facebook.