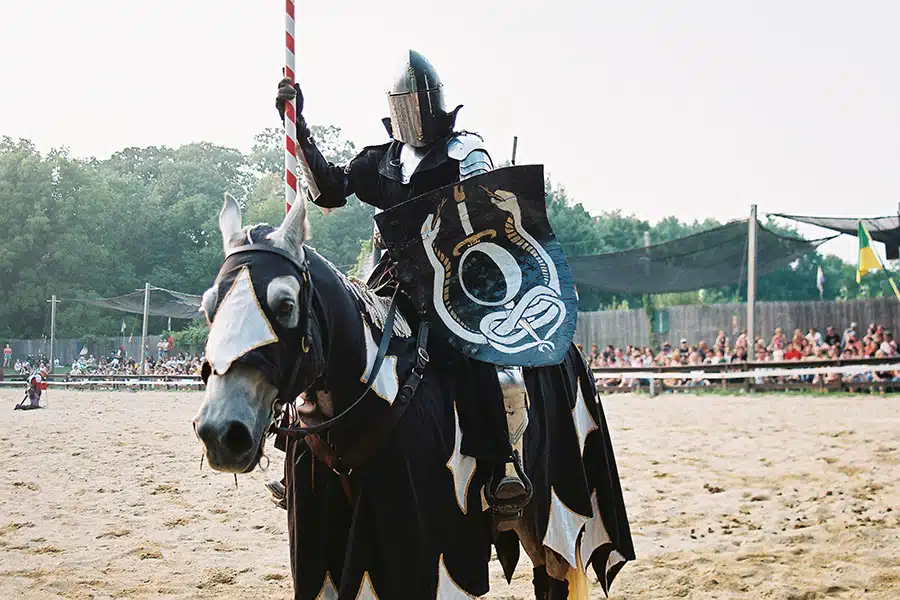 If jousting knights, regal royalty, and pestilential pirates sound like just your crowd, you'll love Pennsylvania Renaissance Faire 2023. The popular event has been an annual staple since 1980, running 13 weekends, August through October, at the Mount Hope Estate in Manheim, PA.
There's nothing quite like a renaissance fair for truly immersive fun. Who can resist the call of the lute, knights in shining armor, and the opportunity to gnaw on a turkey leg like an unschooled barbarian? These and myriad other medieval delights await at Pennsylvania Renaissance Faire, one of the largest and best-attended events of its type in the country.
PA Ren Faire got it's start over 40 years ago and continues to grow with each successive year. The event is held at a 35-acre village peopled by an extensive cast of costumed characters and professional performers. In fact, over 90 stage shows are put on each day, providing a wide variety of continuous live entertainment. There's jousting, sword play, comedy troupes, musicians, dancers, jugglers, magicians, storytellers, and so much more.
The Faire also offers a number of workshops and demonstrations. Age old skills like blacksmithing, glassblowing, archery, and others. Looking for a unique gift, keepsake, or something appropriate to add to your Faire costume? Stop by the market and barter for renaissance themed wares from over 100 different merchants.
You won't go hungry, either. Faire kitchens produce a pleasing range of 16th century favorites for sale, including vegetarian, vegan, and gluten free options. Ales, wines, and non-alcoholic beverages are also available for purchase.
2023 Faire Schedule and Themed Weekends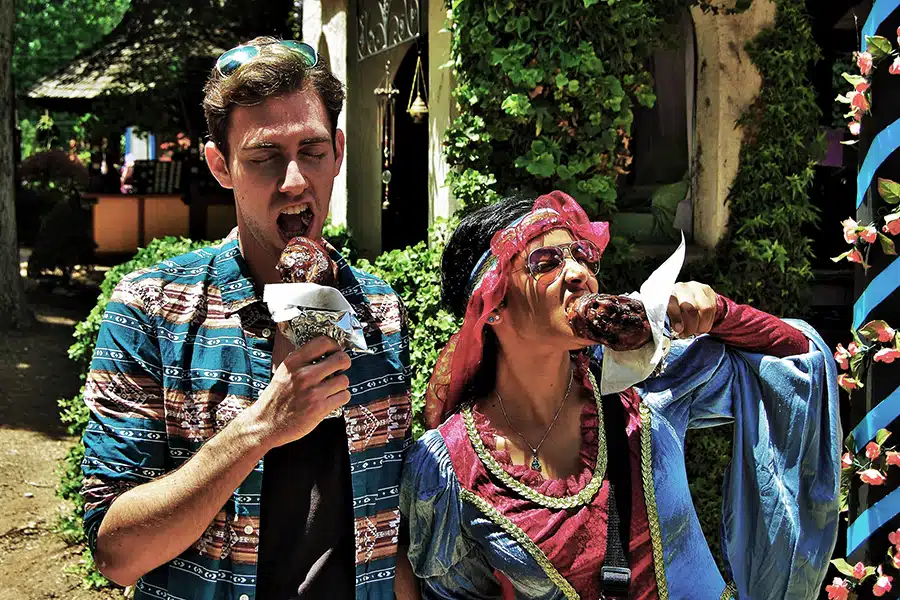 This year's Faire is held Saturdays and Sundays, August 19th through October 29th, 2023, 11am to 8pm. Every weekend has its own theme, making each a unique experience. Feel free to join in the fun by donning your own themed costume. You might even win a costume contest!
2023 Weekend Themes
Fairies and Fantasy Weekend – August 19 & 20
Pyrate Invasion – August 26 & 27
Heroes & Villains – September 2 & 3
Viking Weekend – September 9 & 10
Wizarding Weekend – September 16 & 17
Gaelic Weekend, Shamrocks & Shenanigans – September 23 & 24
Oktoberfest – September 30 & October 1
Time Travelers – October 7 & 8
Halloween Days & Spooky Knights I – October 14 & 15, 21 & 22, and 28 & 29
Tickets for special day events, like the Pub Crawl or Beer Tasting, are also available. Space is limited, however, so be sure to plan ahead.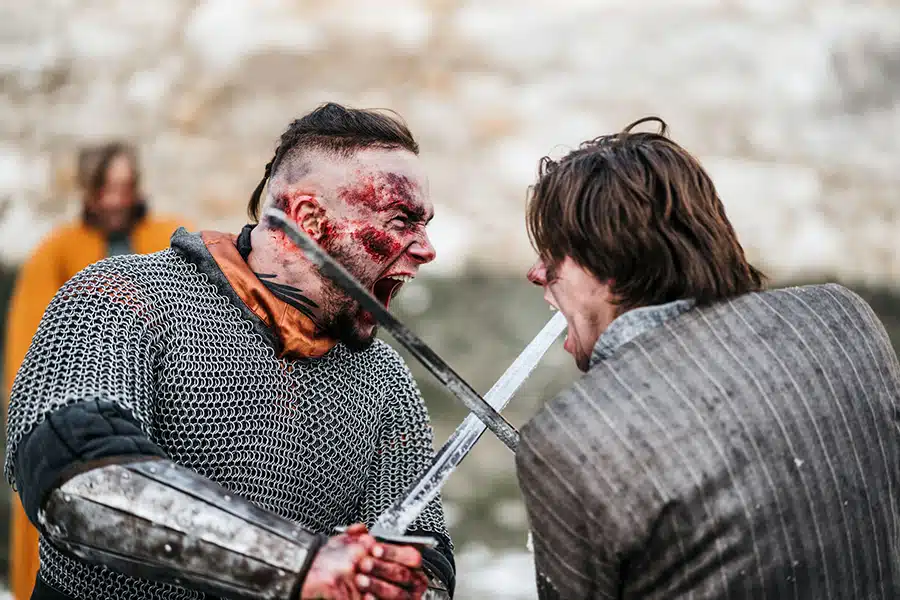 Pennsylvania Renaissance Faire 2023 is located at 2775 Lebanon Road in Manheim, PA – just a little over a half-hour's drive from our Reading PA Area Bed and Breakfast, The South Mountain Inn.
The event is held on the grounds of the Mount Hope Estate & Winery and makes for a very fun day trip. Spend the day at the Faire, then it's just a short drive back to the seven quiet, wooded acres of our historic inn, the perfect place to gently ease back into the 21st century.
Visit parenfaire.com for tickets and more information. You can also find the Faire on Facebook.